Framed Minnesota LTD Fat Bike
Published April 23, 2019
Note: Since the initial draft in February 2019, there's been some updates in terms of what I've done & what Framed now offers. I added footnotes & updates where necessary.
New bike day! I'm now at N = 3 bikes. 🙃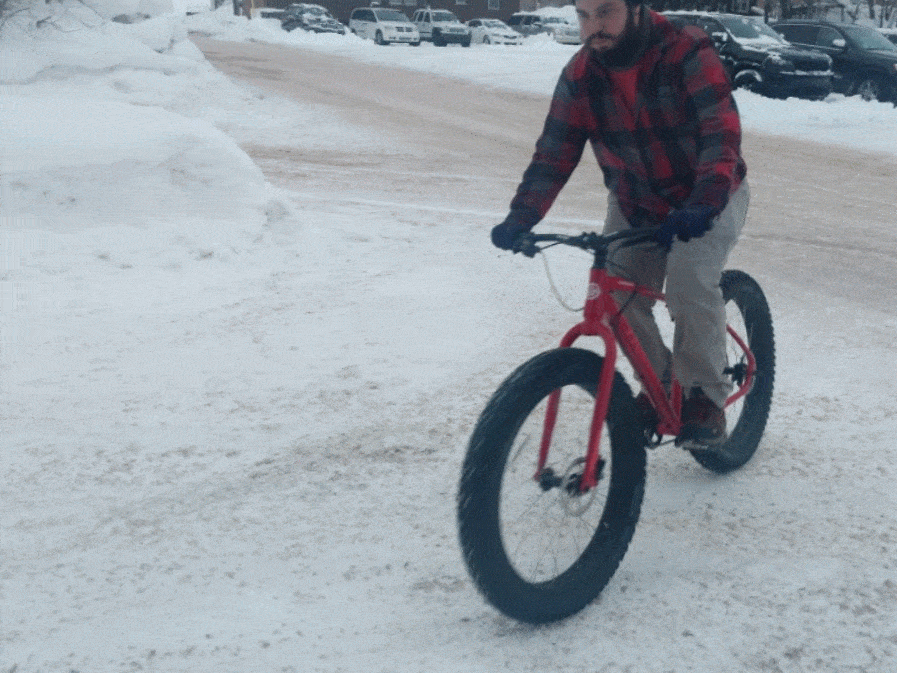 Of course, a GIF to start with
After having a blast renting fat tire bikes & riding groomed singletrack during the winter, I've decided to join the bandwagon and purchase my own. I didn't have an insane budget, so I was looking at sub $1k options. I quickly stumbled across Framed — a company I was previously unfamiliar with — that had several options in the sub $1k range.
Initially, I was looking at the Minnesota 2.0, which sports 4" tires, a 2x9 drivetrain, and mechanical disc brakes. The reviews were solid & the model has been in production for several years. However, after browsing the Framed site a bit longer, I stumbled across the Minnesota LTD for $1,000 even.
The $300 delta between the 2.0 & LTD gives tubeless-compatible 4" tires (& rims), a 1x11 drivetrain, and hydraulic disc brakes. Upgrading the fork1 is an option if I'd like to in the future. A dropper-post would be a nice addition, I'll have to research how to handle the cable-management, however.
Prior to this I've never received a bike in a box before. The assembly went fine; approximately 30 minutes from opening the box to bedding the brakes outside. The bike came with all the necessary tools, including a small multi-tool & pedal wrench. Pretty sweet.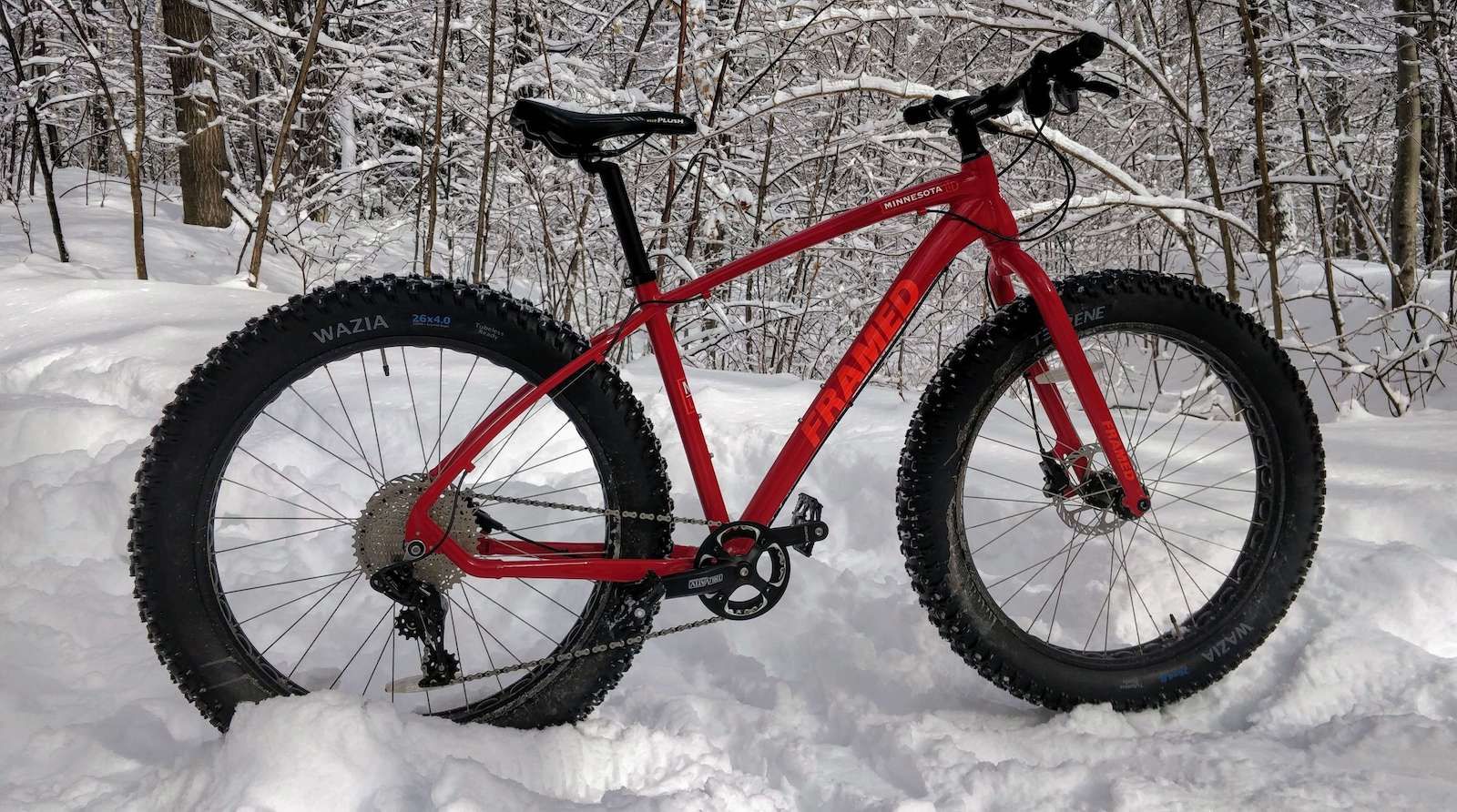 A brisk day at the Marquette South Trails
The bike performs great on groomed singletrack & around town. For commuting, I picked up a pair of PDW fenders. The stock seat has been very comfortable — no intention of changing it for now2. The composite flat pedals have worked great3, too. The tires, brakes, & drivetrain have all worked flawlessly so far.
Short-term, I'll be looking into setting up the tires tubeless & getting a quick-release lever for the seat4 & front wheel. Long-term, maybe a dropper-post. Overall, for those on a ~$1,000 USD budget for a fat-tire bike, the Framed Minnesota LTD is a solid choice.