Riding 70 Miles on a Fat Bike
Published May 14, 2019
First, it actually wasn't 70 miles—only ~64 according to Strava. Still, that's plenty given the fat bike with my meager pace of 8.5 mph over the entire 7.5 hours. Ouch, literally.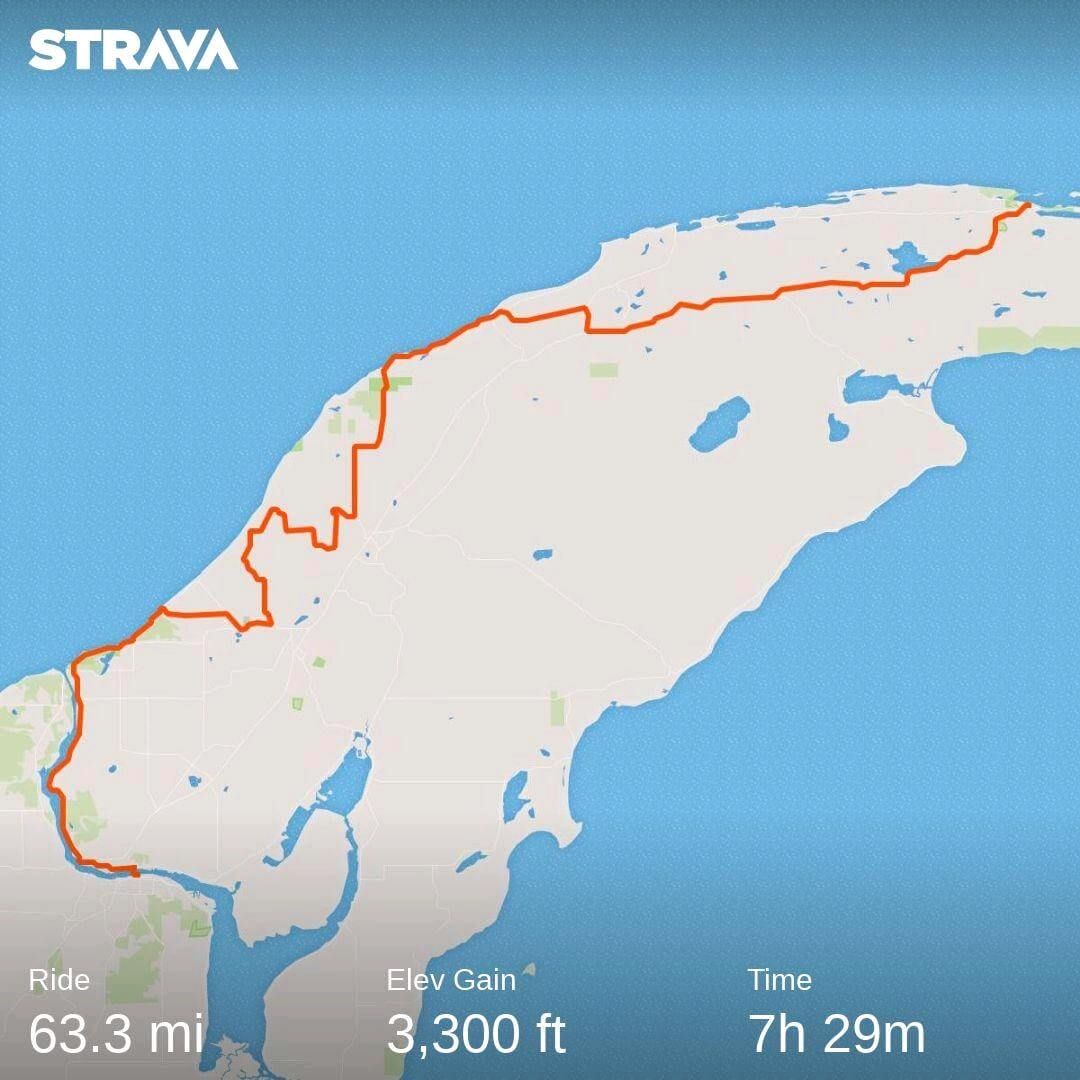 Straaaavvaaaaaaaaa
Why'd I do it? What is it? I blame Kit for planting the seed of inception. I seldom ride road—I don't care for the traffic. I prefer singletrack, hands down. However, La Flèche Du Nord promises ~30 miles of dirt/gravel/sand as part of the ~70 mile ride from Houghton to Copper Harbor.
Why ride the fat bike? Well, it's the only bike I own with no suspension. Sure, the gearing isn't great and the tires have a bunch of rolling resistance but I can. For what it's worth, there was a solid quarter mile section of sand that I destroyed.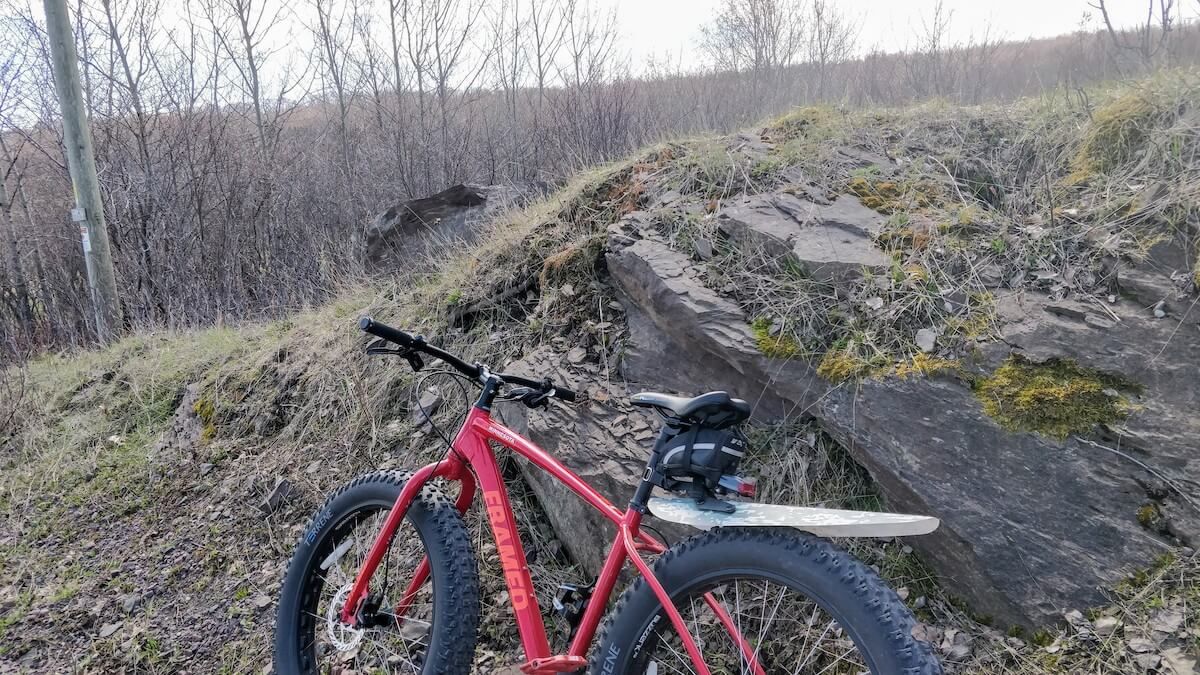 Snack time around 2 hours in (not pictured: 2L hydration pack)
I only saw one other rider—shoutout to James—with a bike as maligned for the activity as me. I got to the end about 20 minutes after the aforementioned rider (read: dead last). Am I happy with my 7.5 hour time? Not really—I thought I could do it in 6–6.5 hours. Am I happy I did it? Hell yeah.
Last modified January 27, 2021 #biking
🔗 Backlinks